Leaded glass can be used to add interest, manage a view, and control light transmission, all while doing the job of a window; to act as a barrier to the outside. These windows, designed by Marion Mahoney at Millikin Place in 1913, do that and something I've never seen – they open to allow air circulation through an operable panel built into the leaded window with a screen to keep insects out. The panel pivots on a hidden hinge and is secured in place with sliding pins. Two chains keep the panel from over-extending and when the panel is closed, the chains become a graphic element within the design. I wasn't able to see the exterior, but I'd imagine the screen is mounted to a separate frame so it can be removed for servicing.
Here I've photoshopped the storm window out so you can appreciate the design as it was originally installed.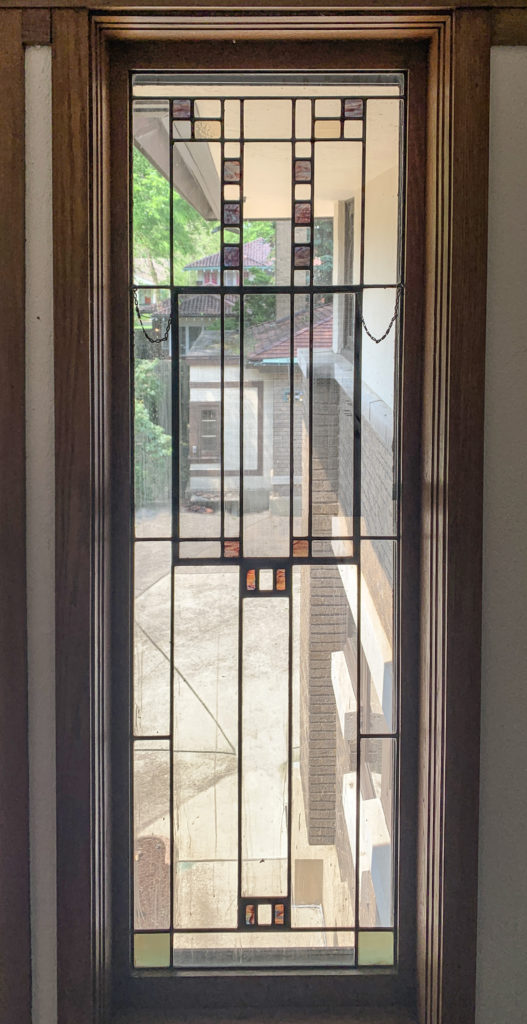 The sliding bolts that keep the window closed.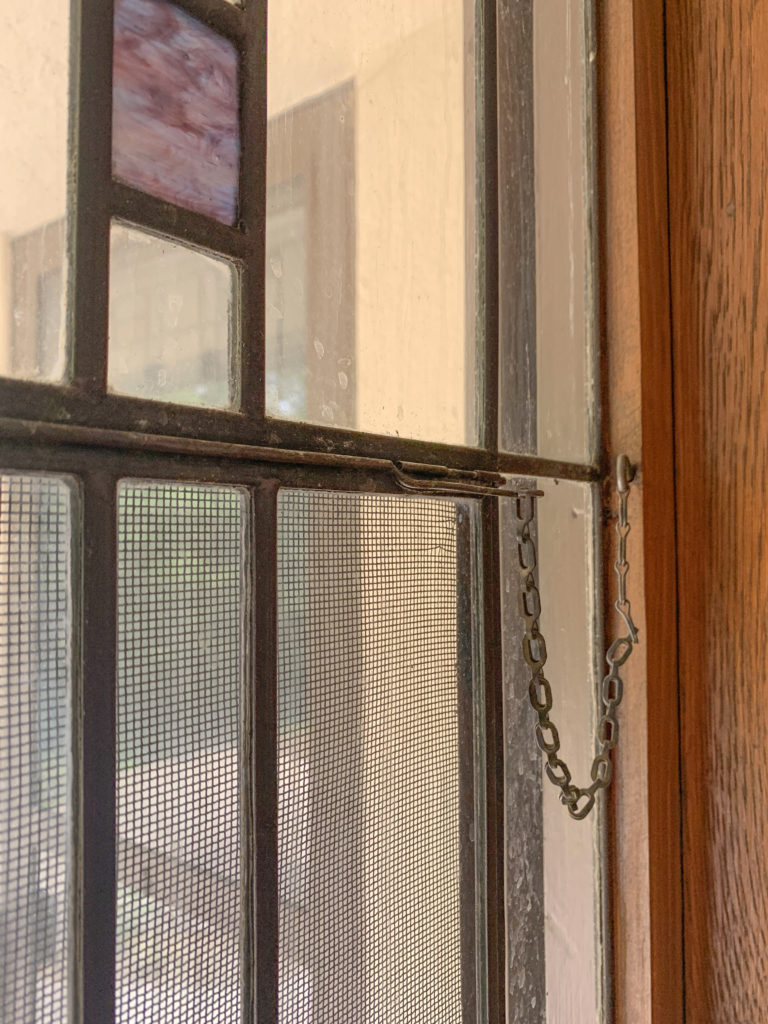 She reused this idea at the Adolph Mueller residence just down the street, however this time with manufactured hardware rather than something fabricated by the leaded glass craftsperson.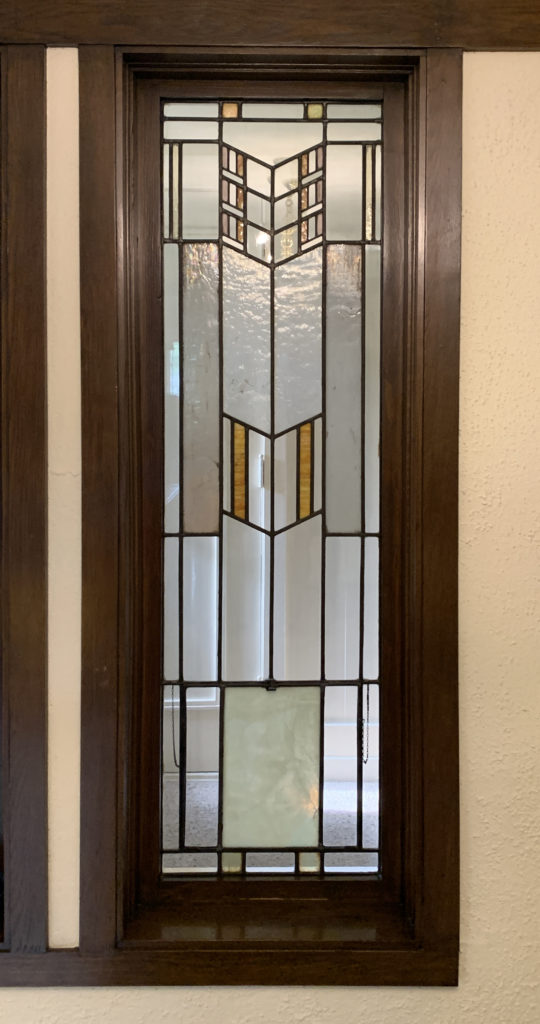 The hinge soldered to the came. Additional metal was surface soldered to give the mechanism and frame more support.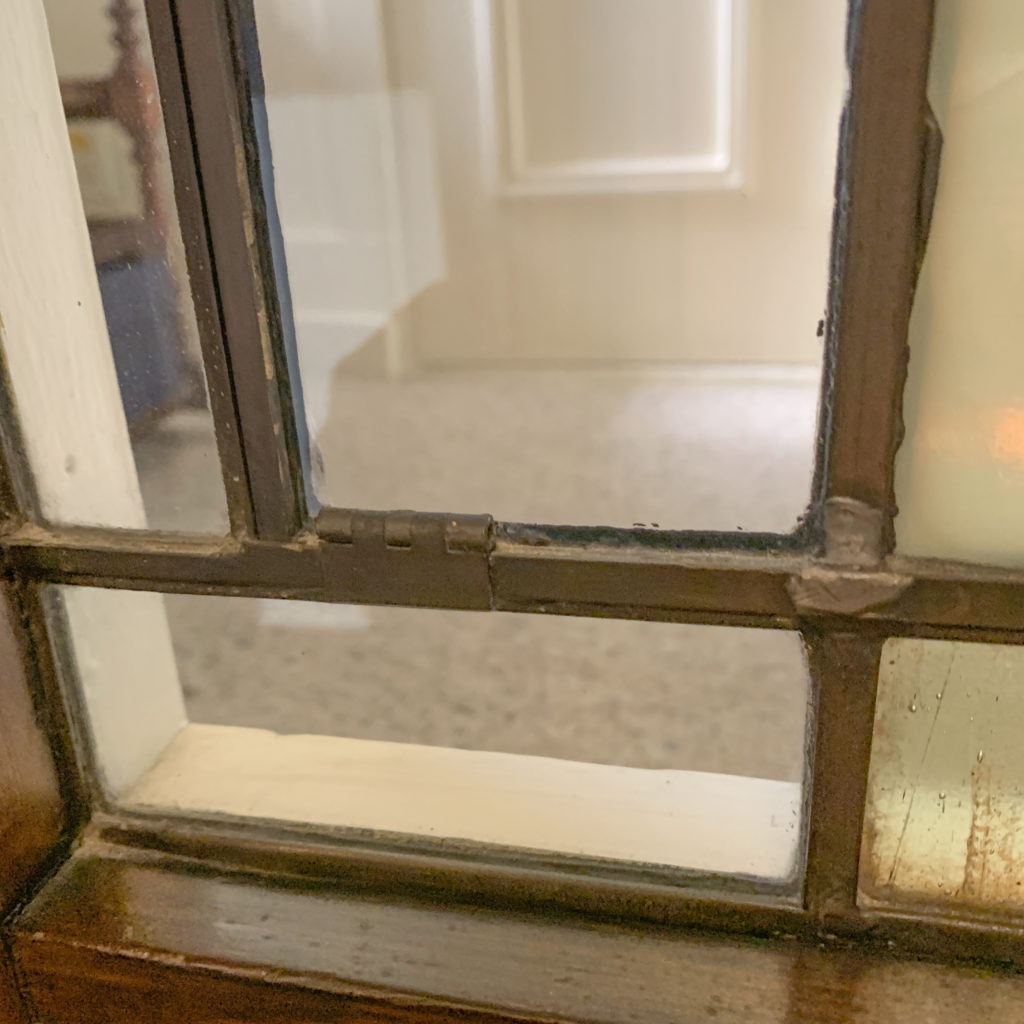 Looks like an off-the-shelf latch. Overall the system is barely noticeable. I'd have to assume these never saw heavy use – everything appears to be original.